Services
Accurate and timely accounting information is a necessity for any successful business. Chester M. Kearney, CPAs can assist you on either a temporary or on-going basis. Due to the size of our firm, our clients receive incomparable, personalized, quality service. We offer the following:
AUDITING - Examination of financial statements and the expression of an opinion as independent CPA's, on the fairness of presentation. We use a constructive practical business approach which often results in recommendations and improvements.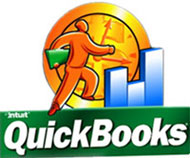 ACCOUNTING - Assistance in accountability and reporting; including budgeting, forecasting and compilation and review of financial statements. We help with analyzing, adjusting and maintaining appropriate business books.
DATA PROCESSING/COMPUTER SUPPORT - Processing of data on our in house network system to produce ledgers and financial reports. The firm sells and supports QuickBooks accounting software, and provides on site and telephone support assistance for a variety of computerized accounting applications.
MANAGEMENT ADVISORY SERVICES - A flexible and innovative service incorporating all aspects of a CPA's knowledge and experience. We assist with financial analysis and negotiations, improvements to accounting systems and finance controls, general organization and personnel issues and many other business needs.
TAX AND PLANNING SERVICES - Services extend beyond the preparation of business and individual tax returns. We provide tax planning, estate and wealth accumulation plans, analysis of tax shelters, pension plans and assistance with organizational tax issues. We also provide representation for clients before the Internal Revenue Service. Emphasis is placed on identifying personal and business goals and shaping strategies around those goals.
AREAS OF EXPERTISE
INDIVIDUAL
Tax, estate planning
Financial planning
PROFESSIONAL
Health care professionals
Professional associations
NON-PROFIT
Municipalities
Colleges and school departments
Public utilities
Hospitals and health care facilities
Unions, clubs and associations
Foundations
Government agencies and programs
Pension, profit-sharing plans
INDUSTRY
Agriculture - farmers, brokers, etc.
Lumber and wood products manufacturing
Contractors and builders
Insurance agencies
Retail and wholesale distributors
Restaurants
Department stores
Banks and other financial institutions
Automotive, truck and equipment dealers
Farming co-operatives
Real estate investments and syndications
Other small manufacturing and retail businesses